MoE Reveals Plan to Professionalize Teaching Service With UNESCO Assistance
Last Updated on
(EMU) – St. Kitts, July 9, 2018: Permanent Secretary in the Ministry of Education Mr William Vincent Hodge has stated that moves towards Professionalizing the Teaching Service in the Federation of St Kitts and Nevis will continue zealously over the course of the next few months with technical and financial assistance from UNESCO.
Referring to a recent UNESCO scoping Mission officiated by consultants Claude Akpabie , Programme Specialist for Education in the UNESCO Cluster Office for the Caribbean, and Edem Adubra PhD, Chief of the Section for Teacher Development & Head of the Secretariat of the International Task Force on Teachers; the Permanent Secretary said, "These efforts are to bolster existing activities of the Ministry in ensuring that professionalism, capacity and morale are boosted among teachers in the Federation."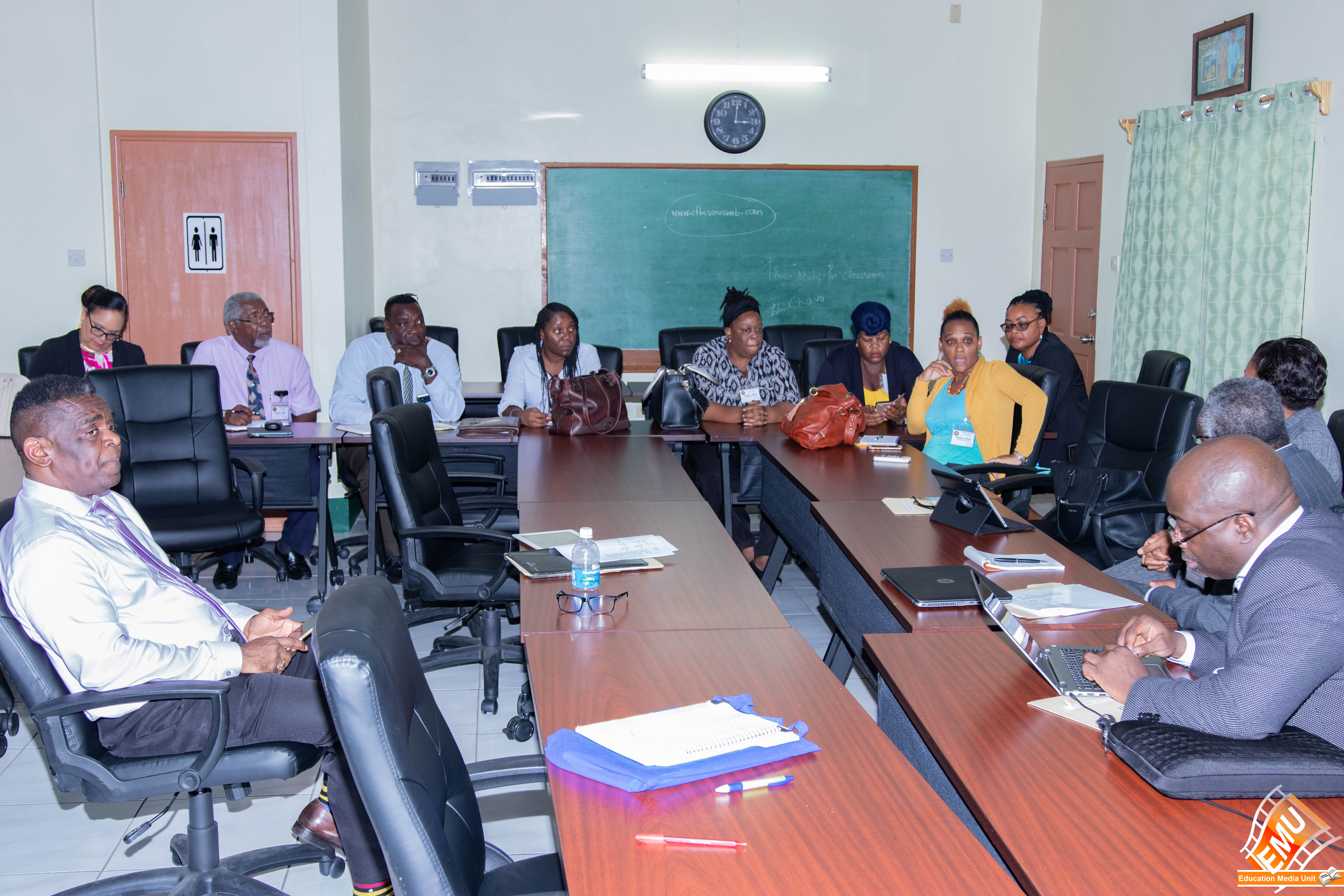 The Ministry's strategy was further elucidated by Deputy Prime Minister and Minister of Education Hon Shawn Richards who stated, "Building on the 2016 UNESCO Education Policy Review, we recently launched the 2017-2021 Education Sector Plan (ESP) under the theme: Education for All: Embracing Change, Securing the Future. As a critical next step in pursuit of the Federation's commitment to meeting the global mandate for education put forth by the United Nations (UN) Sustainable Development Goal (SDG) 4 for 2030, the Ministry is now rallying for inclusive and quality education for all and the promotion of lifelong learning."
Against this backdrop, today July 9 is the start of pre-service training for individuals who are hopeful that they will be able to enter the teaching service in September. The Ministry is also organizing its annual Summer Workshops for Teachers which take place at the end of August.
These two activities in combination with other training initiatives during the school year should be further strengthened when the Ministry implements facets of the professionalization strategy which includes specifically that a national policy would provide the framework for establishing a National Teaching Council (NTC) with regulatory oversight for the teaching service as well as articulating the parameters for quality national professional standards for teachers. This should include the framework for institutionalizing mandatory pre-service teacher qualifications.
According to Ministry officials, the Ministry of Education will continue to advocate through the ESP to implement strategies to remove constraints to the institutionalization of a professional teaching service and to aim at engendering the following intermediate outcomes: Increased percentage of qualified persons in the teaching service at all levels and improved gender parity in the teaching force; Qualified teachers equitably deployed within and between institutions; as well as Effective quality assurance, accountability, and support mechanisms to support policy goals.
Significantly, the UNESCO intervention is expected to provide the necessary policy landscape to ably guide the MoE, with additional financial support from the OAS, in developing quality assurance and accountability tools to engender the professional teaching body.
The main objective of the recent Scoping Mission (in June) in collaboration with our local focal point for the International Task Force on Teachers, Ms. Carla Diamond, was sensitization and capacity building consultations with key stakeholders to build awareness about the importance of and generate consensus on the components of the national policy on professionalizing the teaching force as well as to develop local capacity to establish the NTC.
As such, the Consultants met with Ministry of Education Officials; Representatives from Human Resource Department; Legal Department; St. Kitts and Nevis Teachers' Unions and Principals' Associations; Teachers; Principals and Directors of Institutions; Representatives from the Clarence Fitzroy Bryant College (CFBC) Division of Teacher Education; Student Councils as well as the Parent Teacher Association.
Secretary General of the National Commission for UNESCO Mr. Antonio Maynard has revealed that UNECO's significant contribution over the years to enhancing the Ministry of Education's attempts to adhere to UNESCO's SDGs is undeniable. The Secretary General stated that specific to the Professionalization of the Teaching Force UNESCO is providing substantial financial and technical support.
Disclaimer